The 5 underappreciated characters of SRK which should get its due.
---
Published On: 25 June 2019 | Bollywood | By: Saurabh S Nair
---
On the occasion of Bollywood King Khan Shahrukh Khan's 55th birthday, we look into actors 5 underappreciated movies.
A youngster who came to Mumbai to fulfill his dream declared that he will rule this city. He is known to be the Badshah of Bollywood, King of Romance who has conquered millions of hearts and is a role model of aspiring actors from a non-filmy background.
Shahrukh has portrayed characters which vary from hero to anti-hero to villain and the recent playing a vertically challenged man.
An SRKian always talks about the actor's romantic hero persona giving examples of DDLJ or Kal Ho Na Ho. A serious filmgoer would appreciate his work in Swades and Chak De India.
But the man's amount of work is such huge in number that we ignore half of it.
Today we will list out SRK's 5 underappreciated performances which are faded out in the crowd of Rahuls and Rajs.
1) Amarkant Verma - Dil Se (1998)
When King of Romance met King of craft Mani Ratnam that created an unsung magnum opus Dil se. Dil se should be going down in history as the best romantic thriller of Indian Cinema. It is still a mystery that the film bombed at the box office despite its ground-breaking soundtrack and ace cinematography. Due to this SRK's Amarkant Verma was totally ignored. Till date, it remains Shahrukh Khan's most mature work.
His devastating portrayal of an All India Radio program executive who is deeply in love of a mystic beauty, who is a suicide bomber, in reality, carries the hallmark of an actor working at the heights of his powers. We have to mention the spellbound performance of Manisha Koirala too which gives the movie its soul. The climax of the movie blasts my heart the same as the bomb.
2) Amjad Ali Khan – Hey Ram (2000)
A superstar who is in the peak of his career had guts to play a supporting character. Hey Ram starred legendary actor Kamal Hassan. Even in an interview, Kamal mentioned that Shahrukh Khan had not taken any remuneration for the film.
The film is set in the partition era when riots between Hindus and Muslims have become common practice.
SRK plays Ram's (Kamal Hassan) childhood friend who pleads him to drop his agenda for the greater good. The scene where SRK's character is surrounded by a Hindu mob and is saved by Ram is one of the best scenes of the film.
3) Emperor Asoka - Asoka (2001)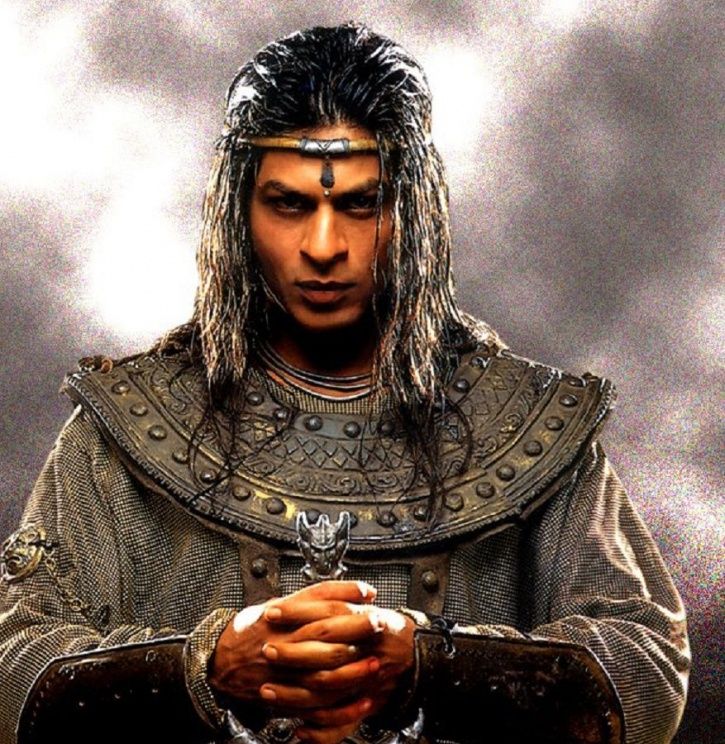 This may be the first and last time SRK had done a historical character. Though this Santosh Sivan directorial didn't well receive by the audience and the film was also criticized for its historical inaccuracies.
SRK as Emperor Asoka gained rave reviews by the critics. The actor beautifully portrayed his existential crisis with utmost sincerity. From his struggle to get the throne and his realization on humanity which leads his path to Buddhism, SRK aced every single moment on the silver screen.
4) Dr. Jehangir - Dear Zindagi (2016)
Since 2010, Shahrukh has been heavily criticized for his choice of films. But amidst of his mediocre film, a small gem Dear Zindagi emerged.
His loveable performance of a sensible, understanding psychiatrist Jehangir Khan a.k.a Jug was ignored and stated as an extended cameo and limelight went to the performance of Alia Bhatt whom the story was surrounded.
Dr. Jehangir acted as a mentor to Kiara (Alia Bhatt) who teaches life lessons and philosophies in the simplest way.
SRK proved that he still has the charm of the star but it didn't overpower the character. The standout scenes of the film are the conversation between SRK and Kiara.
Though the film ends with a cliché, Kiara falling for Jehangir which could have been avoided.
5) Sunil- Kabhi Haan Kabhi Naa (1994)
A separate article can be written about this character played by SRK.
Though he received the best actor (critics) for the role this film is still unfamiliar for the millennials due to the actor's larger than life lover boy characters which he had done earlier. Sunil may go down in history as the best boy-next-door character. When he cries and feels guilty in front of his father for lying we too weep with him with a sense of guilt which he is going through.
When he blushes in front of his crush Anna we too felt that we also acted like Sunil in front of a girl whom we like. When his heart is broken we feel that our life is shattered. This character is so relatable that we as an audience will feel we are on his shoes in each and every scene.
Even SRK admitted that this film is his personal favorite. No doubt upon that, King!
Meet the author
A 27 year young writer, graduated in Journalism. A Cinephile who just wants to talk Cinema, walk Cinema and eat Cinema. And obviously write about it.
SEND

'JOIN'

TO

+917892385712

TO CONNECT WITH US ON WHATSAPP
---
Top Stories:
---