5 Why's to watch Thalaiva's Kaala
---
Published On: 29 May 2018 | Kollywood | By: Kevin J. Antony
---
Countdown to Kaala is close to over. Here's 5 reasons for you to book your tickets(recommended: pre-book here) right away and catch seats before they run out!
1. BONUS FACT:
Head on over to the trailer here ,00:43 mins of the official trailer. Here Rajinikanth performs a mind blasting stunt, one of his signature moves not seen before. DONT MISS! Clue: Flying people
2. Kaala – King of Dharavai's
That's one thing about Rajinikanth, he is always and forever will be the king/man of the masses. Under the directorial of PA Ranjith, Rajinikanth is yet again the king, the king of the Dharavi's. Karikaalan Kaala is what he is officially known as. Karikaalan means "one who fights to protect". A rowdy who is on a quest to fight for the rights of those inhabitants of the slums with his dashing and gutsy rowdysim. He's pictured as a single headed ravana(demon king) by his villain. But to his people, he is their dark night.
3. Rajinikanth v/s Nana Patekar Aka Kaala v/s Hari Dada
Its not often we see 2 veteran actors go head to head in recent times. Nana Patekar is the prime antagonist. Generally 'black' is seen as the colour representing the devil or evil, and white as holy or character a protagonist role. Here we see Rajini in black and Nana Patekar in white going in the break that notion. Nana Patekar plays as the politician who plots to eradicate poverty and bring light to darkness. From glimpses, we see constant exchange of heated dialogues between the two.
-Karikaalan Kaala "To you land means power, to us it means life"
-While Hari Dada "Anyone who opposes me, will die"
4. Its, Kaala v/s The world
The movie chants for unity against dirty politics. Kaala brings the raw tenacity to the movie and gives power to the people to organise and make change and revolt. Against all odds he's their ray of light and hope, "Our body is our only weapon. The world must know this."
Poverty as seen like a disease is what everyone wishes to see. But Hari Dada and his compliance see's to make poverty extinct, with all its people with it. Kaala brings the uprisal to the revolution to clean the filth in their mind.
The song entailed too gives depth to their protests. A decode of the song gave light to this "It is time to end this silence which has prolonged for thousand years. Organise! everything you can and let us go forth to make change and revolt against only they want to change. With our weapons, our two edged sword should be our dreams. Dreams that never end"
5. Relevant to current situation in Tamil Nadu (Land and Water issues, Anti-Sterile Protests)
PA Ranjith highlights not just heroism and politics through Kaala. On the awakening of the swarm of widespread problems, Kaala paints a portrait to it for the masses in the form of an action flick. The public will be able to relate to what they have been witnessing, the quarrel and strife between the government and their decisions and the public.
The trailer translates this from the lyrics "Land and water are our rights. We will fight! To abolish our poverty, we will fight!"
6. Romeo Rajini
Apart from the hardcore rebellionism and fire, there's heat that comes from the light heart and love between Kaala and his lover. At this age, Rajini show's the veteran can flirt! Beautiful Huma Qureshi plays as the one Rajini admires, "A lot!" He's in a dichotomy between his wife and the one he loves.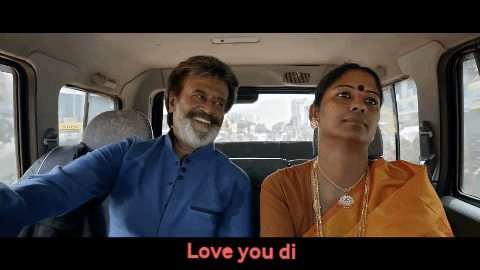 The movie has many openings for hilarious as well as cringe scenes.
Meet the author
A sport maniac and fitness enthusiast actually sobbing that his best teens are over. A man on a mission, currently pursuing his degree in BBA in Bangalore. Hailing from Dubai(ironically), life's been a roller coaster and there's tons of stories I can tell you about. A found fan of Indie music and a fan of the 'Army' genre. Also, BALL IS LIFE. Fun Fact: Emma Watson is my birthday twin. A message I try to live by ''Our greatest glory is not in never falling, but in rising every time we fall''. Sending love and peace your way!
SEND

'JOIN'

TO

+917892385712

TO CONNECT WITH US ON WHATSAPP
---
Top Stories:
---