Theevandi Motion Poster: A Motion Poster Like No Other
---
Published On: 21 June 2018 | Mollywood | By: Kevin J. Antony
Even though film makers show and try to ensure that the message is sent out that Smoking Kills and it is injurious to health, Theevandi Thrives on it as the basis of the story. Here is Theevandi's Motion Teaser.
There's nothing much to guess now. Fellini T.P conceptualises smoking as an atrocity in the life of a man and how he fails to finally quit smoking. Tovino and Samvyuktha play as the lovers, where Tovino is the addict but Samvyuktha still loves him apart from his habits. Their marriage was a promise to break away from smoking and if Tovino broke it, he'd just get a nice big 'karanam noki oru adi'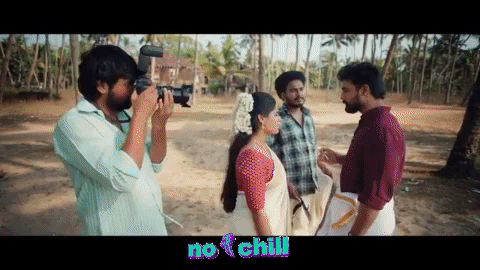 The movie casts Tovino Thomas,Samyuktha Menon, Surabhi Lakshmi, Suraj Venjaramoodu, Saiju Kurup and Shammi Thilakan and will release on 28th June 2018.
Free Movie Tickets Contest: