8MM Bullet Movie Review: One-Of-A-Kind Thriller Sails Despite Mild Storms
---
Published On: 16 November 2018 | Sandalwood | By: Rohan M
8MM Bullet Movie Review: The director Harikrishna S has stepped out of his comfort zone by taking up a noir thriller for his upcoming venture and this one surprises the viewers too. Check it out right now...
The noir films are right now the trend in the film industry almost every language and the best part about them is that the audience has fallen in love with this kind of genre which will change the face of the Indian Cinema. 8MM Bullet is one of those films you will tend to enjoy.
The plot revolves around Karthik who is an honest and strict sub-inspector in the police force.
His life goes upside down one day when his official gun gets missing and to add more insult to injury the missing gun is brought by Murthy, a cold-blooded criminal. Because of his carelessness, he gets suspended from the police force. It is now entirely upto Karthik to get the gun back by hook or crook and also catch Murthy.
The director Harikrishna S, who was once famous for making comedy films his entire life has decided to take up a fresh subject which is actually the neo-noir thriller which is popular in Hollywood but now the Indian film industry is using it in their movies.
---
We can reduce Ticket Price for KGF.
---
There are two flaws in this film is the songs which become the speed breaker of the film. These songs are just mere distraction in the film which most of us will tend to sleep during these sequences. Apart from songs, the fight sequence in the film seems to be forced and unnecessarily commercialized which could have saved this film from sinking.
Despite the flaws, the director has corrected the mistakes in the film by instilling some gripping sequences in the film and make it appealing to the audiences of today.
Kudos to Vassishta Simha who gave justice to the role of sub-inspector Karthik and Jaggesh brings the creeps in you with his character as the dreaded criminal Murthy.
Overall, this film is a delight to watch in the theatres which is just perfect to get over the hangover of masala potboilers which have been giving you a headache.
SEND

'JOIN'

TO

+917892385712

TO CONNECT WITH US ON WHATSAPP
---
Follow Us On:
---
Fashion:
Trending: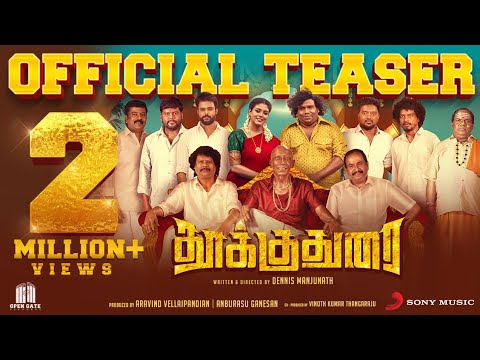 Latest Reviews:
---