Paatal Lok Web Series Review: A Gripping Crime Thriller about Badlands of Northern India.
---
Published On: 18 May 2020 | Bollywood | By: Saurabh S Nair
Amazon Prime Web series produced by Anushka Sharma's Clean Slate Films. Paatal Lok tells the story of an underdog inspector tasked with investigating a high-profile case of a murder conspiracy that leads him into the violent and dark realm of the underworld and politics of the country.
Creator: Sudip Sharma
Writers: Sudip Sharma, Sagar Haveli, Hardik Mehta, Gunjit Chopra
Directors: Avinash Arun, Prosit Roy
Cast: Jaideep Ahlawat, Neeraj Kabi, Abhishek Banerjee, Niharika Lyra Dutt, Swastika Mukherjee, Gul Panag
The cliche of an investigating thriller is that the police officer who is assigned to investigate will have usual cliches of being a rookie or suspended or drunkard police officer with a tragic past. But what set this web series apart is the case meant to be an open shut case of a murder conspiracy against an high-profile journalist by four murderers is given to an inspector who is considered as a good for a nothing police officer and will just take this waiting for one case which can change his career and he dedicates his time to crack the case but realizes that he has gotten deep into the badlands of Paatal Lok (Hell).
Directed by Avinash Arun (Killa) and Prosit Roy and created by Sudip Sharma who also wrote the Sharma starrer NH10, the series spins off the episode by episode into four divergent, broadly tied stories which dive deep into crime's entrenched ruthlessness; stories also rooted firmly within the surrounding socio-political culture that breeds hapless criminals, who are themselves victims of vengeance and violence. A vicious, forsaken cycle.
In recent times, Indian mythology has found a crevice in cinema through which it has subtly manifested and seeped into contemporary culture. Like Netflix's Sacred Games, the magnificent film Tumbbad or Voot's Asur before it, Paatal Lok too, takes philosophical inspiration from the folklore and myths that permeate through every village, childhood story and bad political speech in this country, and fashions them into a black-hearted crime thriller. The word paatal lok means the nether-world, or hell, the exact opposite of swarg-lok, or heaven. In between lies the dharti lok for people, like you and I. The show deals with the dichotomy between these three levels, with the protagonists of each level (if you can call them that) trapped, and whhaving to ferry themselves to-and-fro from one level to another. It is through them that we are slowly led into the shadows of morality, which, with every episode become increasingly difficult to navigate, as they rise up beyond the pataal look.
But instead of becoming a series of loosely referenced and flat, obvious metaphors and explainers, the series' engrossing story and stellar performances (down to the smallest role) takes us into the darkness at every level of this three-tiered universe, laying out clever parallels between the English-speaking world of the journalist Mehra and the foul-mouthed and corrupt world of Hathi Ram, Ansari and the convicts. It would not be totally out of place to quote Sartre in this scenario: 'Hell is other people'.
No character is completely devoid of hell within themselves either. As a morally ambiguous, ambitious journalist determined to make the most of this opportunity, Neeraj Kabi delivers a delicious performance. The main antagonist of the series, Hathoda Tyagi (Abhishek Banerjee) is a man who speaks for perhaps 30 seconds in the entire show but has a presence that steals a considerable part of its spotlight. But it is undoubtedly Jaydeep Ahlawat to whom this series belongs. As Hathi Ram Chaudhary, a beaten-down, exasperated but experienced cop looking for that one case which will get him to the top, Ahlawat is outstanding. He brings a measured authenticity to Hathi Ram's constant tussle with what life has put on his plate, whether it is his rebellious teenage son at home or his years of being pinned down by a cop he thought was his friend. Even the classic old-cop-teaches-rookie pairing of Hathi Ram with newcomer Imran Ansari (Ishwak Singh) boldly goes far beyond the trope, delving into the discrimination and stereotyping that have indelibly left a mark on the character's, as well as the nation's psyche.
Religion, caste, misogyny, corruption, and violence: these are seen, swallowed and spat out onto someone else by people comprising every level, whether it is the high-status South Delhi localities or crude, rural areas of Chitrakoot and Punjab. When we travel through the bylanes of each of the four accused, we are again taken into four separate worlds where caste discrimination, child sexual abuse, discrimination against transgender people, and corruption take center stage every day. These backstories don't redeem the four accused but shield them from the simplistic 'villain' stamp. Instead, they are used to reveal the foul constructs of society, which have ultimately created these outlaws, by establishing again and again as a fact in their lives - the system will not help you.
The show's intricate carving, however, is also what makes it convoluted. And so there are some loose ends left, especially Hathi Ram's backstory, clunkily summed up in 15 seconds and which unfortunately shows only a singular dimension of his life. Nor do we see Sanjeev Mehra's backstory. But what is so satisfying about the show is that it shows us that there is no easy way to fix the system, there are no sudden saving graces that will magically propel it towards uniformity and justice. What also really caught our attention was how effectively the series manages to keep a hold on contemporary India's narrative; cynical (a projection of which we find in Hathi Ram's personality), a rotting pile of carcass if you see it from afar, but in actuality, as DCP Bhagat (Vipin Sharma) says, 'well-oiled machinery.'
Paatal Lok is one more feather in the cap of bunch of Amazon Prime Indian original web series. The series is an absolute binge-worthy
SEND

'JOIN'

TO

+917892385712

TO CONNECT WITH US ON WHATSAPP
---
Follow Us On:
---
Fashion:
Trending: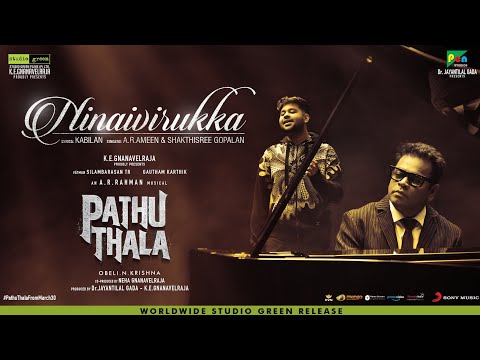 Latest Reviews:
---