Movies in India which did justice with the LGBTQ Community
---
Published On: 14 May 2019 | Bollywood | By: Anjali Shukla
After 2018 Supreme court verdict of decriminalization of Homosexuality society is now open to freely discuss and debate whether or not Homosexuality is innate to our societal dynamics. Movies have always in one way or the other talked about this issue. Some have used it for delivering cheap humor while the others have tried a sympathetic portrayal
Cinema in India has played a huge role in shaping the psyche of people. Indians often relate way too much with their Cinema even if it's not always realistic. Sexuality be heterosexual or homosexual hasn't been very openly discussed in Indian Cinema. Sexual acts are always hinted at and never explicitly portrayed, until very recently. Sex has always been a private affair not be splashed on silver screen in a vulgar manner. Though most of the Indian movies have 'love' as their central theme. When asked about Bollywood's obsession with Romance as a major plot theme, Bollywood Director, Zoya Akhtar said, "Different cultures go to cinema for different reasons. A few reasons why our audience goes to the movies, is for escapism, fantasy and aspiration. They watch films with the hope that they will get something from it, which they don't have." An Indian going for movie over the weekends after having toiled hard the whole week reminds me of the character Tom Wingfield, from Tennessee Williams drama 'Glass Menagerie', who loathes his warehouse job, finds escape in liquor, movies, and literature, much to his mother's chagrin. That does sound sad. Zoya further added, "Love is still a taboo in our culture. We're still not completely allowed to have love marriages, there are restrictions on dating. Your parents still decide who you get to spend the rest of your life with. The ultimate fantasy in India is to see a boy or girl fall in love and end up happily, no matter what sort of opposition happens in their life. Love stories will always be big in our films, till our culture changes."
Therefore, not giving space to Homosexual section of the society in Cinema is not a baffling issue to me. Bollywood should have used their influence on Indian populace wisely as Cinema has a tremendous role to play in any society and it's not merely a tool for getaway entertainment. But over the years many movie makers have tried at voicing out the concerns of the homosexual minorities in India.
History of Article 377 in India
Homosexuality was decreed to be criminal offence by British Raj under Section 377 of the Indian Penal Code, which entered into force in 1861. It was similarly instituted throughout most of the British Empire due to the Christian religious beliefs of the British colonial governments. It was modeled on the Buggery Act of 1533, that was passed during the reign of Henry VIII. So you can actually appreciate how long it has lasted in our society and for such a long time Homosexuals were persecuted for their sexual preferences in a country which had Vātsyāyana dedicating a complete chapter on erotic homosexual behavior in the ancient Indian text Kamasutra. Culturally as well as religiously, the Indian subcontinent has taken varying stances, ranging from homosexual characters and themes in its texts to being neutral or antagonistic towards it. Historical literary evidence indicates that homosexuality has been prevalent across the Indian subcontinent throughout history, and that homosexuals were not necessarily considered inferior in any way until about 18th century during British colonial rule. This we are talking about in a period prior to British Raj in India. It was the Victorian morality and its compulsive discourse that changed the course of occurrence and its acceptability in India. As even while homosexual intercourse was not sanctioned, it was treated as a very minor offence. It wasn't a question of morality as such, which Colonial discourse made it to be.
---
Also Read: 'Shubh Mangal Zyada Saavdhan' teaser: Aanand L. Rai's next collaboration with Aayushmann Khurrana on #377
---
The article 377 was revoked for the first time in 2009 by Delhi High Court's decision Naz Foundation v. Govt. of NCT of Delhi, which called it to be in direct violation of fundamental rights sanctioned by Indian constitution. However in December 2013, India's top court upheld the law that criminalizes gay sex, in a ruling that reverses a landmark 2009 Delhi High Court order which had decriminalized homosexual acts. The court said it was up to parliament to legislate on the issue. Finance Minister and BJP member Arun Jaitley opposed the verdict saying that "Supreme Court should not have reversed the Delhi High Court order which decriminalized consensual sex between gay adults" and "When millions of people the world over are having alternative sexual preferences, it is too late in the day to propound the view that they should be jailed." On 6 September 2018 the Supreme Court of India invalidated part of Section 377 of the Indian Penal Code making homosexuality legal in India.
Indian Movies that have done justice to LGBTQ community
Aligarh
It portrayed the real life story of Ramchandra Siras, a professor of Marathi and the head of the Classical Modern Indian Languages Faculty at the famed Aligarh Muslim University, who was suspended on grounds of morality. He was also sacked from his position of Reader and Chair of Modern Indian Languages.The film starts at the moment when the professor's privacy is invaded by a film crew from a local TV station who forcibly enter his house and film him having sex with a rickshaw-puller.
Dear Dad
It is a bittersweet coming of age story, involving a father-son duo. The movie explores the drama when the father confesses about his sexual orientation to his 14 year old son.
Mango Soufflé
It's a complete drama comedy about a group of gay Indian men.his movie begins when a gay fashion designer Kamlesh recovering from his recently ended relationship calls some of his friends over for dinner to make a special announcement about his personal life. But then Kamlesh sister enters the party with her fiance, a man with a secret.
Fire
It is a 1996 Indo-Canadian erotic romantic drama film written and directed by Deepa Mehta. The film is loosely based on Ismat Chughtai's 1942 story, Lihaaf (The Quilt). It was one of the first mainstream Bollywood films to explicitly show homosexual relations. It explores the relationship of Radha and Sita, two sister-in-law who find love and comfort in each others company and soon give into their desires.
The Pink Mirror
The Pink Mirror, the Indian release title Gulabi Aaina is an award-winning Indian film drama produced and directed by Sridhar Rangayan. Said to be the first Indian film to comprehensively focus on Indian transsexuals with the entire story revolving around two transsexuals and a gay teenager's attempts to seduce a man. The film explores the taboo subject of transsexuals in India which is still much misunderstood and ridiculed.
I Am
I Am is a 2011 Indian anthology film by Onir. It consists of four short films: 'Omar', "Afia", "Abhimanyu" and "Megha". "Abhimanyu" is based on child abuse, "Omar" on gay rights, "Megha" is about Kashmiri Pandits and "Afia" deals with sperm donation.
Dunno Y... Na Jaane Kyon
The film received the Best Sensitive Award at the Kashish Queer International film festival 2010 and the Viewer Choice Award at the Satrang Film Festival of Sydney 2010. It premiered in April 2010 at India's first mainstream gay film festival, the Kashish Mumbai International Queer Film Festival. It features the first gay kiss in Indian cinema between Yuvraaj Parashar and Kapil Sharma.
Dunno Y2... Life Is a Moment
It is the sequel to the 2010 award-winning film Dunno Y... Na Jaane Kyon. The film explores a romantic and intimate relationship between two men of different nationalities, one Indian and one Pakistani.
Evening Shadows
A young gay man Kartik, comes out to his mother Vasudha in a small town in Southern India that lives within a cocoon of traditions and social morality. The story explores the mother and son bond and how she tries everything to understand and support her son.
Yours Emotionally
It is a United Kingdom-Indian co-produced film with a gay theme. The film was selected for participation in LGBT film festivals in San Francisco. The film raises issues of cultural identities and challenges stereotypes. It is an important milestone in making visible the invisible Indian gay community.
Naanu Avanalla...Avalu (English: I am not a he... I am a she)
Movie is based on the life of Living Smile Vidya, a transgender woman, the film revolves around her life as she, growing up as a boy, cherishes her feminine characteristics and begins living as a woman and depicts the appalling life of the transgender community in Indian society.
My Brother…Nikhil
This film is set in Goa between 1986 and 1994, when AIDS awareness in India was considerably low. Onir, the film director, stated that the film is based on true historical fact. Nikhil Kapoor is the state all round swimming champion, who is removed from the swimming team and his parents throw him out of their house after he is diagnosed HIV positive and is then arrested for it. The only two people who stand by him are his sister Anamika, her boyfriend Sam (Gautam Kapoor) and his boyfriend Nigel (Purab Kohli). Despite facing threats from the community, Anamika and Nigel are able to secure his release with the help of a lawyer.
Njan Marykutty (English: I am Marykutty)
It is a 2018 Indian Malayalam-language drama film written and directed by Ranjith Sankar and co-produced with Jayasurya, who also plays the role of a transsexual named Marykutty. It is a quest of a transsexual man trying to realize his true orientation in a society that stigmatizes gender transformation.
Ek Ladki Ko Dekha Toh Aisa Laga (2019)
The movie is about Sweety Chaudhary, a young Punjabi woman who has to contend with an over enthusiastic traditional family that wants to see her married. However, Sweety harbours a secret close to her heart- she is a lesbian in love with another woman, Kuhu, and fears that she might not find acceptance in her family and society.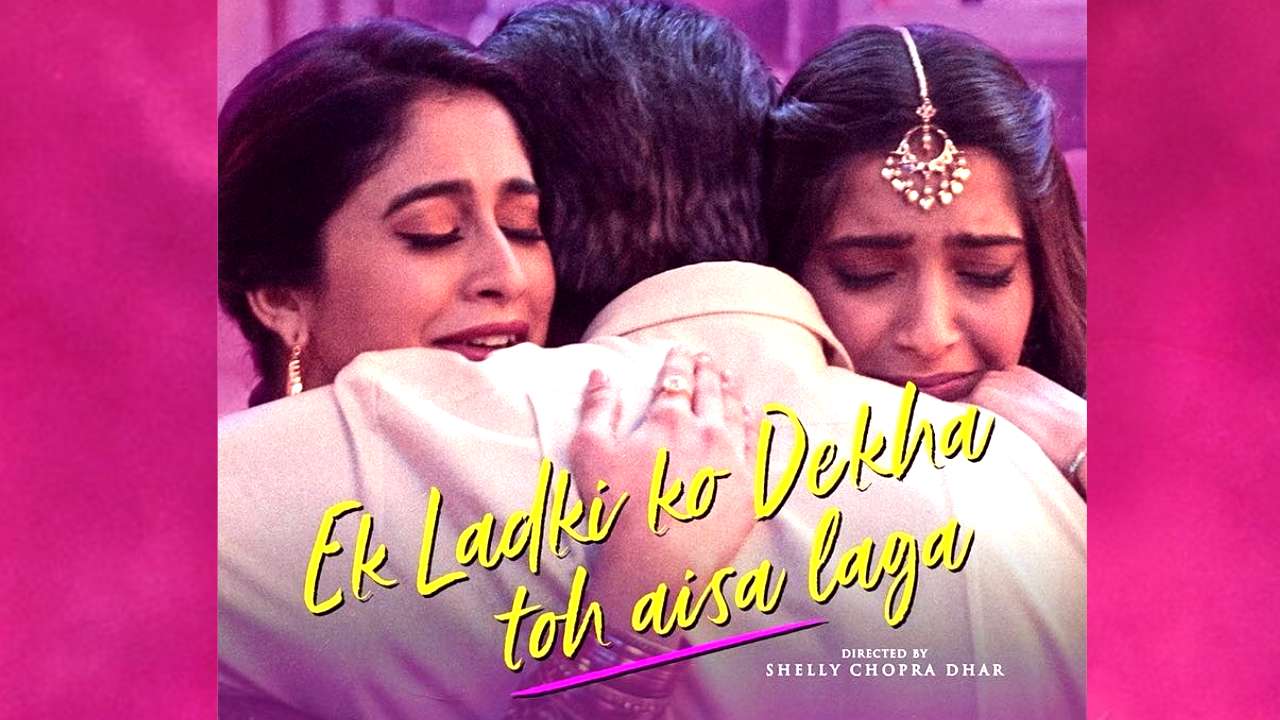 Margarita with a Straw
The movie explores the story of a young girl Laila, who has cerebral palsy and moves to Greenwich Village, Manhattan with her orthodox Maharashtrian mother Shubhangini, as she receives a scholarship for a semester's study at New York University. There she falls in love with Khanum, a blind girl of Pakistani-Bangladeshi descent. Laila ultimately finds the courage to tell her mother about her sexuality and her relationship with Khanum. It is a story about the confusion surrounding sexual orientation and its aftermath.
SEND

'JOIN'

TO

+917892385712

TO CONNECT WITH US ON WHATSAPP
---
Follow Us On:
---
Fashion:
Trending: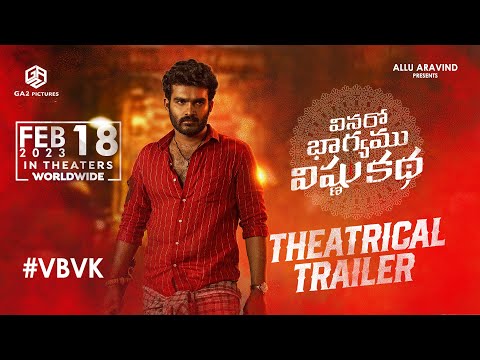 Latest Reviews:
---