Manto Film Review: A controversy
---
Published On: 20 September 2018 | Bollywood | By: Kezia M. James
Manto is based on the 1940's post-Independence period of India. The film premiered at the 2018 Cannes Film Festival and is set to release in Indian theatres on 21 September 2018.
Manto is a 2018 Indian biographical drama film about the famous Urdu author Saadat Hasan Manto, written and directed by Nandita Das. The film stars Nawazuddin Siddiqui in the title character of Indo-Pakistani, author and writer Saadat Hasan Manto. Tahir Raj Bhasin plays the 40's Bollywood superstar Shyam Chadda. Shyam was Manto's friend, confidant, and inspiration for a number of stories. Rasika Dugal plays the role of Manto's wife, Safia.
The poster of the film was unveiled at the 2017 Cannes Film Festival. Das made a short film titled In Defence of Freedom, also starring Nawazuddin in the main role, and was released on YouTube on 23 March 2017. The film premiered at the 2018 Cannes Film Festival and is set to release in Indian theatres on 21 September 2018. It was made as a prelude to the feature film. The film has multiple producers such as HP Studios, Filmstoc, and Viacom 18 Motion Pictures.
Saadat Hasan Manto. A contemporary writer of his day. A man who challenged the norm, and spoke the truths that others dared not to even touch. His words chronicled life around him, and gave humanity an opportunity to see itself through the mirror that his words created, highlighting everything from the inhumane treatment of women, to the language people used to interact with each in public that were hypocritically deemed too inappropriate for the masses.
Manto passed away in 1955, and now his story is being brought to the forefront through the accessible world of film by actress and director Nandita Das.
Bio pictures are never easy to pull off. The most common mistake that filmmakers commit while making a bio picture is that they try to stuff every major event of their subjects in a two-hour movie. The movie however ends up as a mess with getting all the facts wrong and the story taking a totally different turn that it actually happened. At least, Nandita Das doesn't commit that mistake. She chooses to focus just on the last few years of famous Urdu writer-poet Saadat Hasan Manto to achieve two motives: first, to bring to light the under-appreciated life and career of Manto, and second, to convey the importance of freedom of expression.
Manto is the story of a maverick writer, Saadat Hasan Manto, who, up until 1947, was leading a successful (if controversial) life as a poet and part-time screenplay writer in Bombay. But after India is partitioned, he makes the difficult choice of leaving behind his glory days and moves to Lahore. There, he finds himself without any friend or work. As his life spirals downwards, his writing reaches new heights. Unfortunately, in Pakistan, not many could relate to his genius work and label it obscene. Slowly, he crumbles down to his drinking habits and never fully recovers.
Manto is less a life story of the writer than an exploration of the struggles he went through in trying to make an honorable living by telling the honest stories of men and women doing dishonorable things. He's frequently seen in court fighting obscenity charges, often very badly filed, in scenes that bear a striking resemblance to the current state of Indian politics and the current culture war raging in an increasingly violent country.
Das attempts to recreate a nation at odds with itself, an Indian in which a popular Muslim writer, writing very successful short fiction in Urdu, is forced to flee his home in India when Partition pushes the Indian Muslim population to Pakistan. This is a scary image as the nation now finds itself in the grips of a central government whose goal is to unite all of India under Hindu rule, in spite of the millions of Muslims and other religions who make up one of the most culturally diverse populations on Earth. Manto is a stand-in for every man for whom religion is only one aspect of what an Indian is, and his increasing alienation screams out even today.
Das does a spectacular job of making a movie where she makes the brave choice of not taking sides in the movie or while making the movie. this shows professionalism and gives her the upper hand in making a Biographical Film. But the one thing that disappointed most people was that Das failed to take any risks in the movie, with the life of Manto and his career. She plays it safe in every aspect and sticks to what she believes will get her the most viewers.
SEND

'JOIN'

TO

+917892385712

TO CONNECT WITH US ON WHATSAPP
---
Follow Us On:
---
Fashion:
Trending: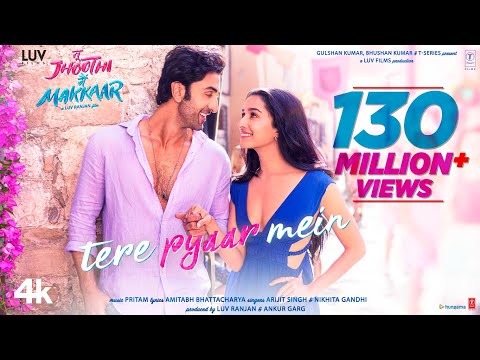 Latest Reviews:
---