How to Train Your Dragon 3 Trailer: Night-fury finds Light-fury
---
Published On: 08 June 2018 | Hollywood | By: Kevin J. Antony
Years pass by as the Dragons and Vikings find peace and live in harmony together. But like every other fantasy there's no peace if you don't whoop someone who's trying to take over all that you love.
Throughout the HTTYD series they as well as us believed Toothless is the only type of dragon of his kind. Bud gets his senses tingling and discovers the love of his life, Light-fury. She definitely looks like a princess with her glittery eyes and fire throttled from her throat.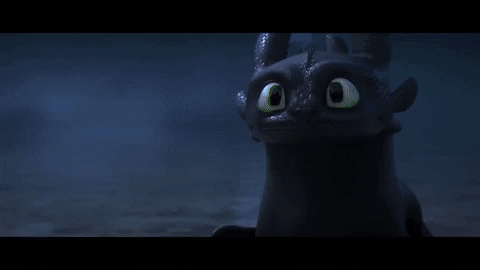 The vikings and dragon families and duo's are just irresistibly adorable. There's ample humour cooped with love, anticipation and drama. Hiccup and Astrid find out the hidden world of dragons. The utopia, the birthplace of every dragon. The hidden dragon world.
How to Train Your Dragon is scored in the background with Ed Sheeran's the 320 million viewed song, Castle On the Hill. The ambience is set perfectly.
All the talk about everything, we should be really looking forward to Hiccup's manly beard even Viggo Mortenson or Chris Evans would appreciate.
What might drive some confusion around would be this:
The 3rd sequel to How to Train your Dragon is scheduled to release in March 2019.
Free Movie Tickets Contest: