Harvey Weinstein has come to an agreement of $44 Million to resolve lawsuits of sexual harassment
---
Published On: 24 May 2019 | Hollywood | By: Anjali Shukla
Film producer Harvey Weinstein, who was disgraced for the accusations of sexual embarrassments, has reached a tentative deal with women who accused him of sexual misconduct.
Harvey Weinstein and his former studio's board members have come to an agreement of $44 million to resolve lawsuits filed by women who accused him of sexual harassment.
The proposed sum is less than half of what was initially discussed as a victims' fund as part of conversations last year between an investor group that was interested in buying assets of the Weinstein Company and Eric T. Schneiderman, who was then New York's attorney general. That proposed deal, which fell apart at the last minute, included a victims' fund worth up to $90 million.New York State attorney general, according to three people briefed on the matter. Lawyers for women who say they were victims of Mr. Weinstein have been in mediation since last year with representatives for the former studio mogul. Also involved in the talks were lawyers for the former board members and the New York attorney general's office, which last year sued Mr. Weinstein and his brother for violating state and city laws barring gender discrimination, sexual harassment, sexual abuse and coercion.
What is Weinstein scandal?
In October 2017, The New York Times and The New Yorker reported that dozens of women accused American film producer Harvey Weinstein, of rape, sexual assault and sexual abuse over a period of at least 30 years. More than 80 women in the film industry have since accused Weinstein of such acts. Weinstein denied "any non-consensual sex". Shortly after, he was dismissed from TWC, expelled from the Academy of Motion Picture Arts and Sciences and other professional associations, and disappeared from public view. Salma Hayek, Rose McGowan and Gwyneth Paltrow are among dozens of women who have come forward with allegations ranging from rape to sexual harassment by movie mogul Harvey Weinstein.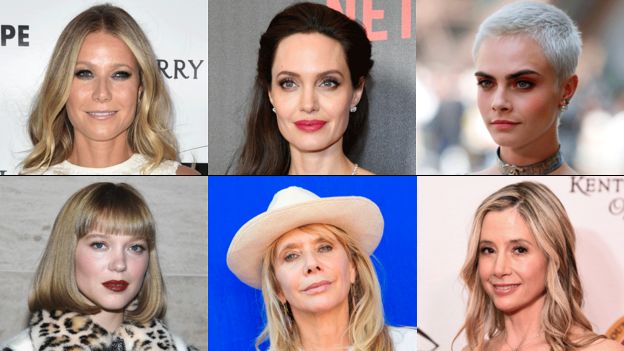 Criminal investigations into complaints from at least six women are ongoing in Los Angeles, New York City, and London. On May 25, 2018, Weinstein was arrested in New York, charged with rape and other offenses, and released on bail.
Robert Feinstein, an attorney for the committee of unsecured creditors, told the judge that the parties are expected to meet next Wednesday with the mediator in an effort to hammer out remaining details.
"The end goal of that mediation is to do a global settlement of the class action and all the tort claims against the Weinstein Co.," Feinstein said.
"I think we're poised to get there."
A bankruptcy settlement would have no effect on Weinstein's criminal case.
The former producer is set to go on trial in Manhattan in September on five counts, including rape and predatory sexual assault. He faces the possibility of life imprisonment if convicted.
Free Movie Tickets Contest: